A Dehong Student's Story
The day Xiaoxu Hao started her Grade 10, she found it different from any school experience she had had before.
Her week was divided between well-structured lessons on Chinese Language and Literature, English Language and Literature, Health and Fitness, and Lab Science. She enjoyed participating in 'Talking Out Loud' sessions where she developed her spoken English. The weekly 'College Readiness' course helped her to think about her interests, future career choices, and importantly, possible university options. Xiaoxu Hao spent the other half of her week engaged in a range of experiential modules. Through acting as a stage manager for the production at the end of 'The Arts' module or as a scientist generating a report at the end of the 'Collaborative Project,' Xiaoxu gradually developed skills, such as process planning, budget planning, resources management, time management, teamwork, academic research and much more.
At the end of Grade 10, Xiaoxu went to Melbourne for six weeks. She was quickly immersed in the school, community, and social culture in Australia. This helped her to take the first steps towards becoming more independent and boosted her confidence in studying and living overseas.
The Grade 10 experience at Dehong has been unique. It has allowed Xiaoxu to start looking at herself as a learner, discovering her passions, and has given her the knowledge, skills, and motivation to take actions to make a positive contribution to the world.
Core Curriculum
Dehong offers a rigorous and challenging curriculum that develops the knowledge, skills, and competencies necessary for our students to thrive in their further academic studies.
The features of the core curriculum consist of:
Approaches to Learning Skills
The Dehong High School programme is an outstanding preparation for success in the IBDP.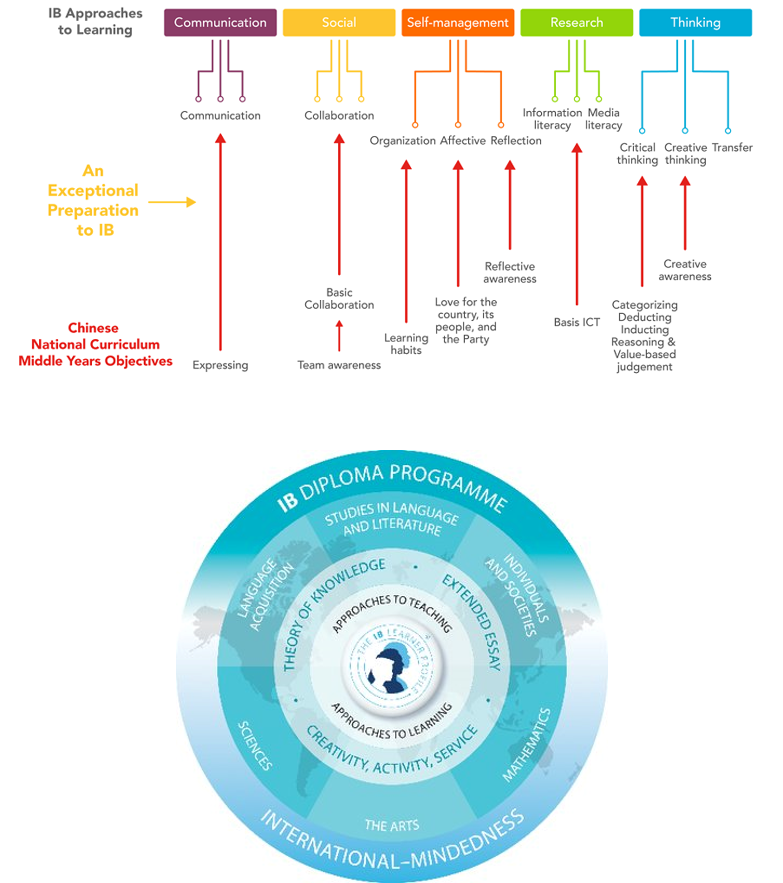 Key points:
Our high school programme consists of a bespoke Grade 10 Pioneer Programme, leading to the Grade 11 and 12 International Baccalaureate Diploma Programme (IBDP).
Our Grade 10 Pioneer Programme enables students to transition from a highly content-based, regulated curriculum to a system that demands not only academic skills but also the ability to think critically, communicate, and collaborate.
This programme consists of six core subjects and six experiential modules and aims at supporting the knowledge, skills, and competencies needed for a successful journey in the IBDP and years beyond.