On 26 September, Dehong Shanghai hosted Media Open Day which is held for the first time during the past 3 years.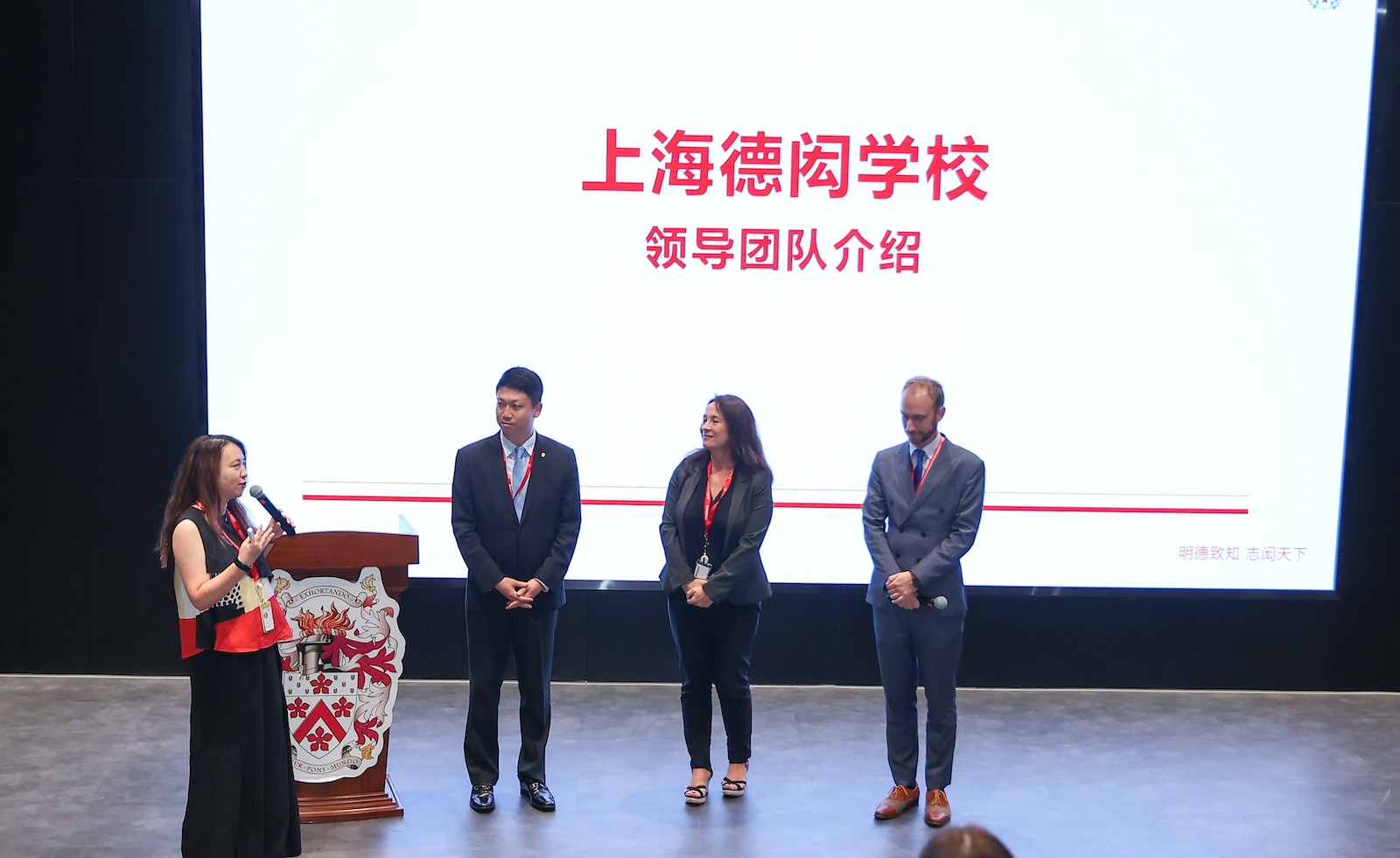 The event commenced with a speech by Ms. Caroline Xu, the Executive Principal. She began with the school's vision and mission, proceeding to detail its attributes and advantages. Through her speech, she elucidated Dehong Shanghai's educational philosophy and distinctive appeal to all attendees.
Following that, Ms. Madeleine Matthews, Elementary School Head, and Mr. Ryan Miles, Secondary School Head, displayed the school's rich culture, detailed its academic facets, and celebrated the substantial achievements of the inaugural graduating class, further highlighting the school's excellent teaching capabilities.
In a distinguished segment, the school invited high school student representatives. They portrayed the application of sustainable development and global competence in their daily lives and academics, illuminating the harmonious blend of education with environmental stewardship and social service, and exemplifying the cultivation of leadership qualities and social responsibility in action.
Post the insightful sharing session, teachers led us on a tour of the new campus. We strolled through the five zones named after the plum, orchid, bamboo, chrysanthemum, and pine, stepping into this 'garden campus' covering nearly 50,000 square meters and boasting a greening rate of 35.03%. It visibly emanated a harmonious blend of modernity and tradition, giving us a first-hand taste of the school's unique rhythm and attributes.
Today's Media Open Day at Dehong Shanghai unveiled a green, open, and innovative campus environment, a seasoned management team, and a student-centric holistic education philosophy. We are convinced that with its distinct allure, Dehong Shanghai will undoubtedly nurture students with an international outlook and global competency.
After the sharing session, the teachers led us to visit the new campus. We passed through the five areas of plum, orchid, bamboo, chrysanthemum and pine, and walked into this "garden campus" with nearly 50,000 square meters and a greening rate of up to 35.03%, which gave us a deep feeling of a school where modernization and tradition are perfectly blended, and a first-hand experience of the school's characteristics and rhythm.
Today's Media Open Day shows the green, open and innovative campus environment, experienced management team, and the holistic education philosophy of students come first at Dehong Shanghai. We look forward to more opportunities in the future for everyone to gain a deeper understanding of Dehong Shanghai.